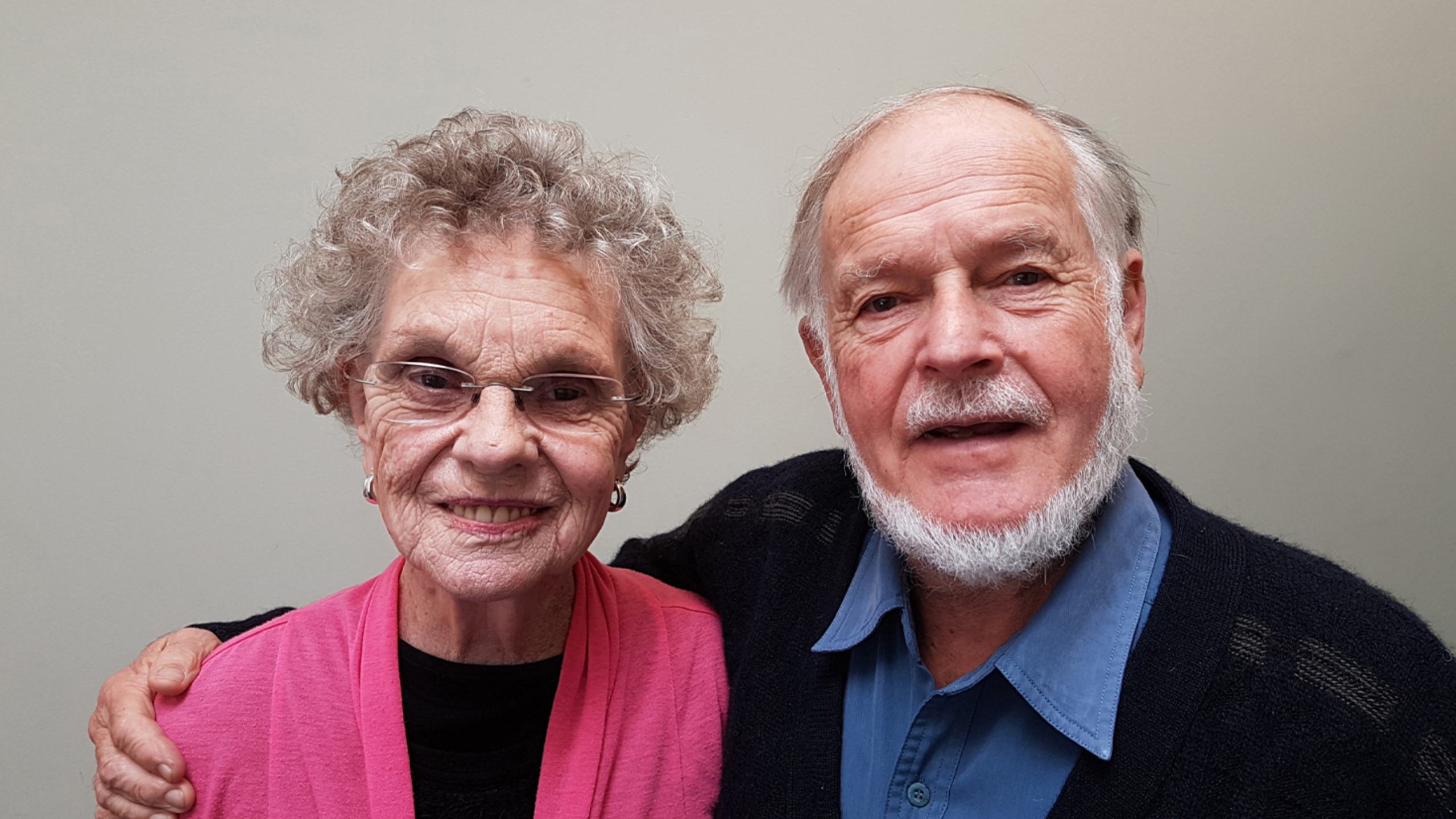 Win and Rob Thomson attend Whanganui Central Baptist Church. For many years they served in Papua New Guinea (PNG). Their love for that country and its people has never left them. This is their story.
Tell us about your service in PNG
We knew little about PNG before Rob had a distinct call to go there while he was finishing his study at the Bible College of New Zealand (now Laidlaw College), where he met Win. We went to PNG in 1961 immediately after we were married; we were 23 years old.
Rob initially assisted in agricultural projects, then held various pastoral and administrative roles in Baptist mission work, which extended across the nation and into West Papua. Our 24 years there were God's gift to us and were hugely fulfilling. It was like we were crafted for this place. These amazing people enriched our lives and we are full of gratitude to be part of the hundreds of missionaries chosen to take the light of Jesus into the Western Highlands, where once the darkness of animism reigned.
We returned to New Zealand in 1984 and took up a pastoral role at Whanganui Central Baptist Church in 1987, from which we retired in our 70s.
However, our connection with PNG had not ended. They called us back there eight times, mainly for teaching on spiritual warfare and for general encouragement. Also all four of our children were born in PNG and we returned for a visit as an extended family in 2010.
When did you last go to PNG?
At the end of 2017 we got a surprise call asking us to return in January 2018 to celebrate a new church opening. Both of us have passed 80 years of age so we weren't sure if we could manage that, but we said we would pray. We asked God for a clear yes or no answer. We felt he would reply in the negative. Instead he replied with a loud "yes—yes—yes." When the Father, Son and Holy Spirit all give their approval it's exciting and we obey!
Although the trip was physically demanding, spiritually it was amazing. As soon as we saw the people waiting for us and as we hugged each other, we realised how much we loved them. It was hugely emotional because of our shared joy. Everywhere they put on big celebrations and looked after us so well. It was like having waterfalls of love and appreciation poured all over us.
What was a highlight from that trip?
We travelled for hours over atrocious roads in rugged terrain—causing Win to silently scream all the way!—to Kanapeta, in the remote Western Highlands. A new church called Livingstone Baptist Church had been built there. Four days' celebration marked the opening, concluding with a massive pig feast. We were guest speakers, as we were at many other places.
A large number of young people were baptised in a beautiful stream at the bottom of a deep bush-filled gully. The steep, narrow winding path was too slippery for us to venture down. Undeterred, church members ran to the old mission house and grabbed two cane chairs. They then ducked into the bush to cut long poles and vines, which they used to strap the poles on to the chairs. They put us in the chairs and carried us down to the stream. It was nerve-wracking but the location was the most idyllic you could imagine for the baptism.
Our whole journey was enormously rewarding. It was encouraging to be back among the people we have loved for so long and to see how they have recovered from 20 years of a satanic revival that cost hundreds of lives and destroyed whole communities. They truly overcame through prayer, the Word of God and the power of the Holy Spirit. The whole church is strong, growing rapidly and reaching out into areas far beyond their tribal boundaries