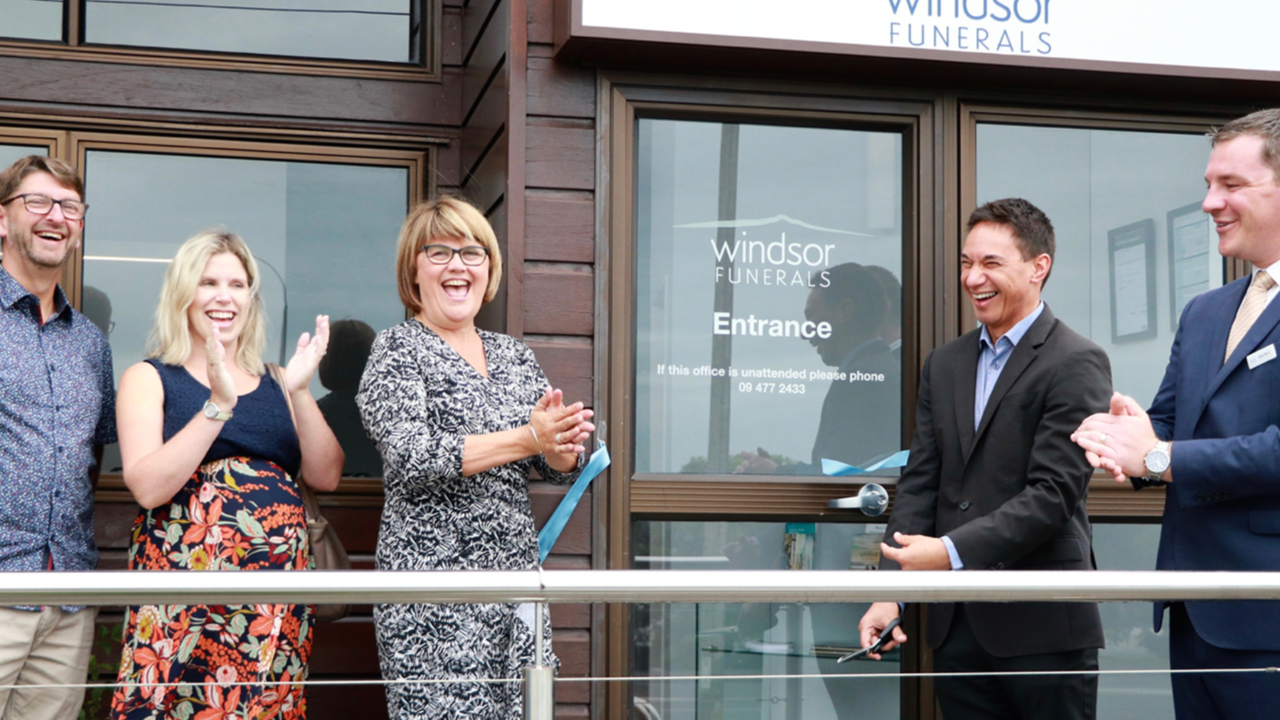 On Friday 22nd February 2019 the new premises of Windsor Funerals on Auckland's North Shore were officially opened by local Northcote (National) MP Dan Bidois.
Windsor Funerals is the fifth social enterprise business unit of Windsor Park Hub Limited, a charitable company set up by Windsor Park Baptist Church to be an expression of the church in the marketplace. Business-as-mission has been part of Windsor Park Baptist's story for the past eight years.
Since its foundations in May 2017 Windsor Funerals has conducted more than 80 funerals from its base in offices at Windsor Park Baptist Church. However, the intention was always to develop its own specialist premises. An opportunity arose in an old optometrist building in neighbouring Glenfield. After six months of renovations, a spacious and modern facility has been procured. This comprises offices, meeting rooms, a 24-hour viewing facility for families, and modern service rooms that Windsor Funerals now offers to support other local funeral operations.
Senior Pastor Grant Harris said that the planting of this missional business has been a dream come true.
"I'd thought about this idea for over a decade, but God's timing is always perfect. Our manager, Hazel James, and funeral director, Ryan Berry, came along at the right time and have been instrumental in living out the mission of the business."
Windsor Funerals is only the second charitable full-service funeral business in New Zealand and the only one fully owned by a local church.
Mr Bidois said it was a privilege to formally open the new premises, being only the second ribbon-cutting ceremony that he's been part of, and certainly the only funeral business he's officially opened.
"It's incredible that a local church would have the courage to undertake this endeavour," he said. "The Government needs to somehow support social enterprise more comprehensively, as this is making a difference for people in our communities."